Appendix to Dirty Scanner Optics article:
---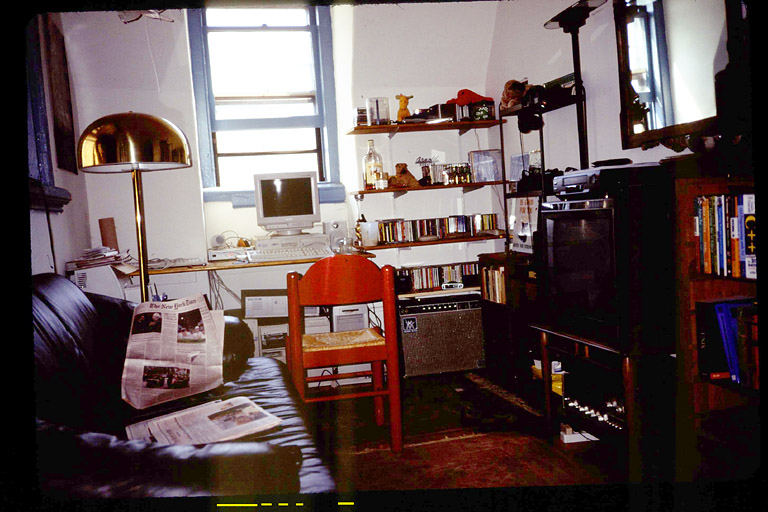 This is yet another example of CCD leakage, this time in a brand new CanoScan FS2710 film scanner.
The slide (Fujichrome Sensia II ISO 400) was originally dark, according to the owner, and I had to brightened the scan up in Photoshop to get a decent looking image. This revealed scanning artefacts. Note the vertical light bands from the window. I put yellow marks against them at the bottom.
Scan contributed by Bill Moss.
---
Vadim Makarov
You may Add a comment | Add a link