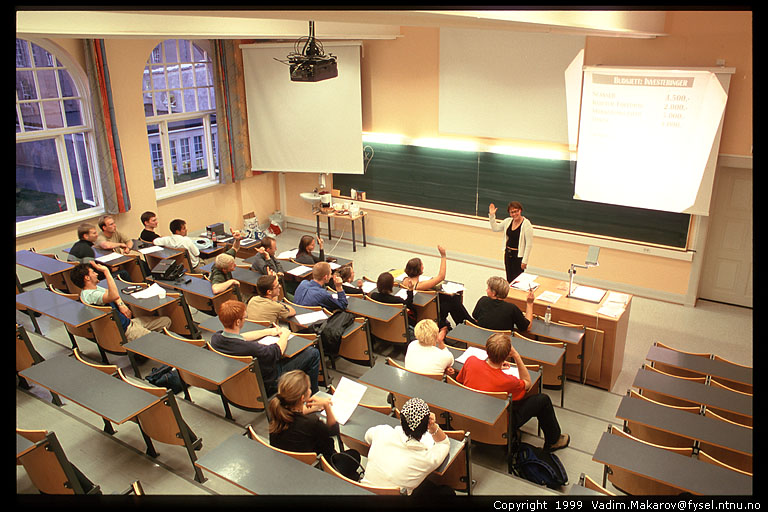 Available as a 1000x1500 JPEG

Annual meeting of Studentenes Kameraklubb (NTNU), 1999. Karin Skog presiding
The meeting takes place in the auditorium EL2, Elektro building, Gloeshaugen.
This picture illustrates Auditorium EL2 page and is listed in Stock Database (ref. nr. a3-13)
Fujichrome Sensia II 100 film, Canon EOS 500N, EF 28mm 1:1.8 USM lens, around f/4.5 1/8, lens set at hyperfocal distance (f/4 at focusing scale infinity), partial metering: bottom part around 0(average), light far corner +1; tripod. Taken on September 16, 1999. Scanned on Nikon LS30 scanner.
Copyright 1999 Vadim Makarov: information on how you can use this image
---
Vadim Makarov