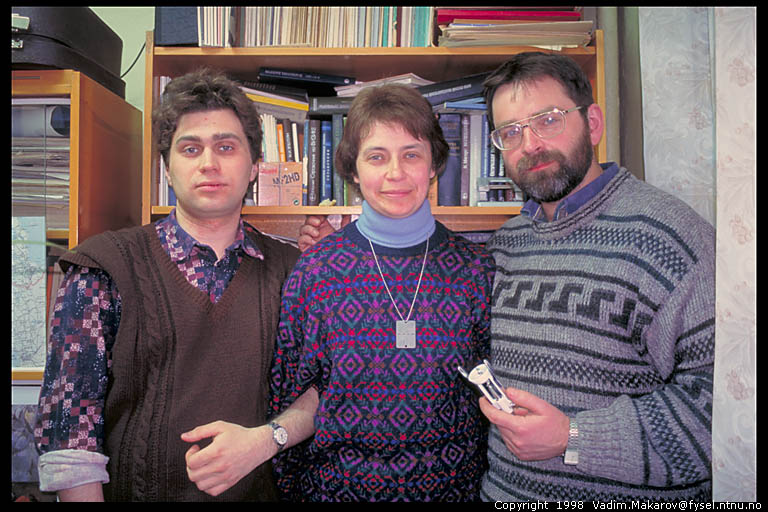 Available as a 1000x1500 JPEG

Staff of Optical Technologies research lab. 1998
Left to right: Vadim Makarov, Elena Koladko, Dr. Valery Filippov (head of the company).
The company no longer exists. Shortly after the picture was taken, each of us moved to Norway, Israel, and Mexico, respectively.
This picture illustrates Biography of Vadim Makarov page and is listed in Stock Database (ref. nr. n14-32)
Taken in April 1998.
Fujichrome Sensia II 100 film, Canon EOS 500N, EF 28-80 1:3.5-5.6 IV USM lens at 35mm, UV(0) filter, f/3.5 1/3, partial metering: around 0, flash, tripod, self-timer. Scanned to Kodak Master Photo CD.
Copyright 1998 Vadim Makarov: information on how you can use this image
---
Vadim Makarov