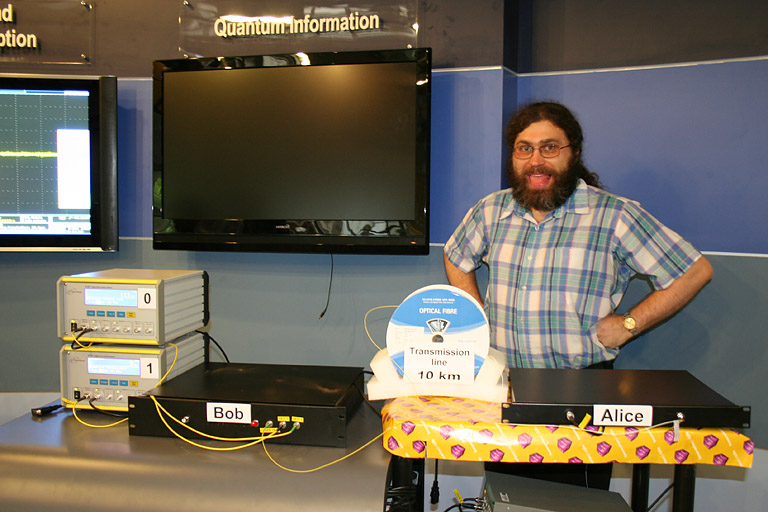 Available as a 1000x1500 JPEG or a 2000x3000 JPEG (4.2MiB)

Vadim Makarov behind QKD setup at MIMOS. Kuala Lumpur, December 2007
This image illustrates Korean blog and is a part of Makarov's family photo archive (ref. nr. vm-20071203).
Taken on December 3, 2007.
Canon EOS 350D digital camera, ISO 400, 22 mm, f/3.5 1/8, handheld.
---
Vadim Makarov