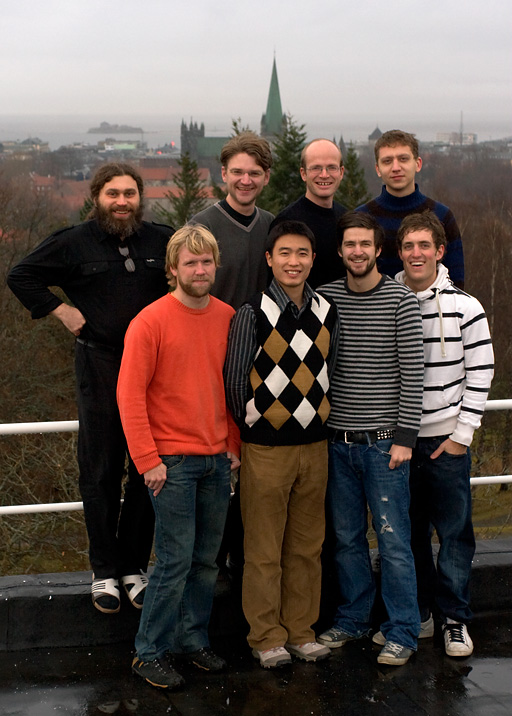 Available as a 1000x1400 JPEG or a 1900x2600 JPEG (1.6 MiB)

Quantum Hacking group in November 2008
Left to right, top row: Vadim Makarov, Harald Landro, Johannes Skaar, Mikhail Ulianov.
Front row: Øystein Marøy, Qin Liu, Magne Gudmundsen, Lars Lydersen.
Center of Trondheim city in the background.
This picture from Quantum hacking lab gallery is included in Picture Collection on Photo Pages.
Taken on November 14, 2008.
Canon EOS 20D digital camera, 40 mm, f/5.6 1/160, ISO 400, tripod. Cropped.
©2008 Lars Lydersen, Vadim Makarov. Image usage rules apply.
---
Vadim Makarov