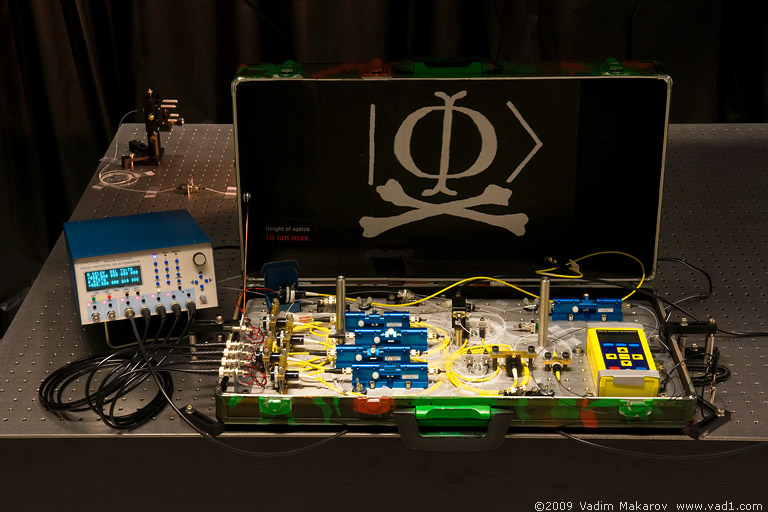 Available as a 1000x1500 JPEG or a 2800x4200 JPEG (3.3 MiB)

Faked state generator
This is Eve's faked state generator for the Bob control experiment. The fiber optic setup in the suitcase can prepare polarization faked states at around 800 nm wavelength, and is easily reconfigurable for different experiments. The collimator in the background sends light prepared by Eve towards Bob's receiver telescope, as can be seen in a wider picture.
This picture from Quantum hacking lab gallery is included in Picture Collection on Photo Pages.
Taken on February 26, 2009 at the Centre for quantum technologies at the National University of Singapore.
NIKON D300 digital camera, Nikkor 17-55 f/2.8 lens at 40 mm, f/16 1.3 sec, ISO 200, tripod.
How you can use this image. ©2009 Vadim Makarov
---
Vadim Makarov