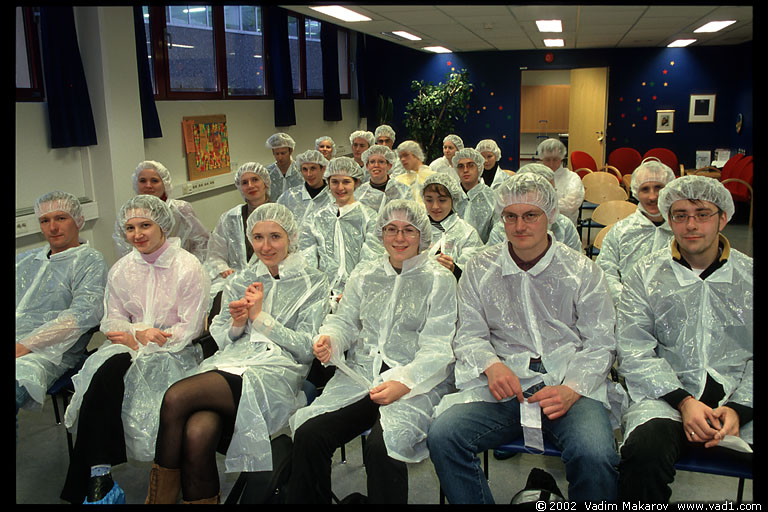 Available as a 1000x1500 JPEG

Russians on the tour of Nidar chocolate factory. Trondheim, October 2002
Everyone had to don a protective suit before entering the production floor, where photography was unfortunately not permitted.
The tour of factory is free, but should be ordered in advance. They'd even give the group a large box of chocolates, in addition to what you manage to eat while on the tour.
1st row, left to right: Vitali Milekhine (tour organizer), Elena Ladanova, ??, Anna Ivanova, ??, Albert Lysko.
2nd row, left to right: ??, ??, Irina Ovsianik, Irina Vasek, ??, ??.
This picture illustrates "Skazka" - past events, 2002 page and is included in Picture Collection (ref. nr. a181-2) on Photo Pages
Taken on October 24, 2002.
Fujichrome Sensia II 100 film, Canon EOS-3, 550EX flash (fill-in), tripod. Scanned on Nikon LS-2000 scanner.
How you can use this image. ©2002 Vadim Makarov
---
Vadim Makarov