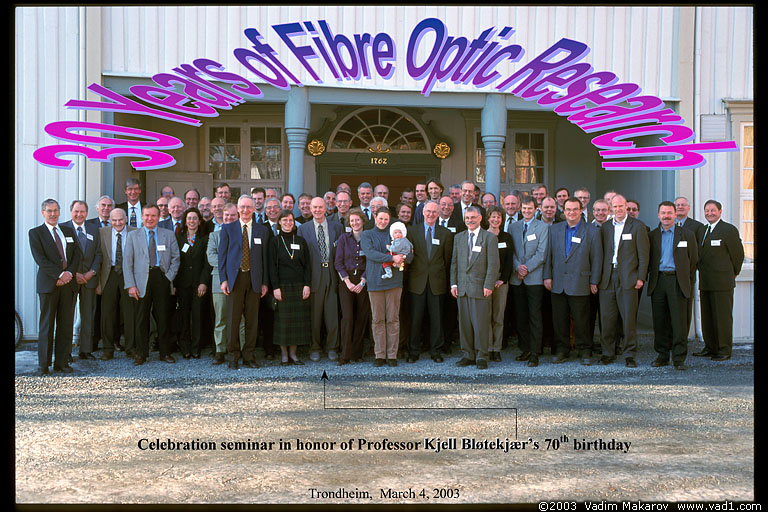 Available as a 1000x1500 JPEG or 2600x3900 JPEGs (two versions)

30 Years of Fibre Optic Research seminar. Trondheim, Lerkendal Gård, March 4, 2003
Many of the people on this photo work at the Department of Physical Electronics at NTNU.
This picture from Quantum Hacking group gallery is included in Picture Collection (ref. nr. a193-1) on Photo Pages
Taken on March 4, 2003.
Fujichrome Sensia II 100 film, Canon EOS-3, EF 28-105 1:3.5-4.5 USM lens, 81A filter, around f/8 1/25, tripod. Scanned on Nikon LS-2000 scanner in glassless slide mount.
How you can use this image. ©2003 Vadim Makarov
---
Vadim Makarov