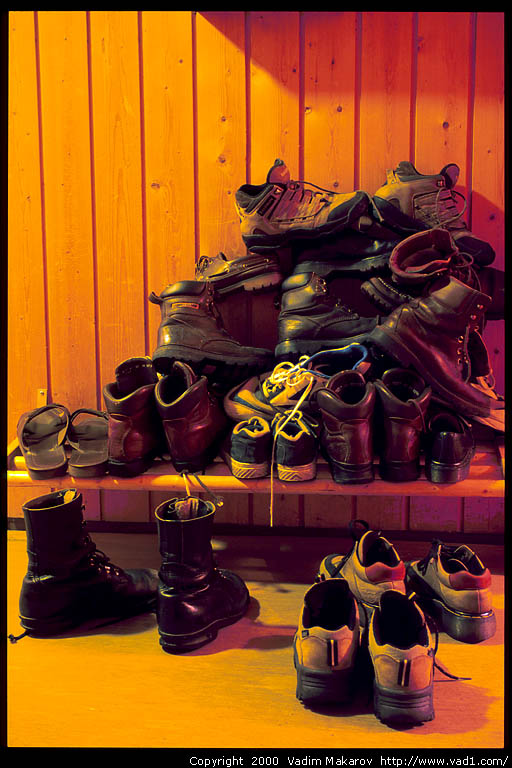 Available as a 1000x1500 JPEG

Outside the front door of my flat in Berg student village
I was unfortunate enough to have two emancipated Norwegian girls as neigbours at one time. They kept even more dirty dishes in our kitchen than shoes outside our front door. Mind you, these weren't my shoes, except the sandals at left.
This picture illustrates Web Hosting guide, Asylum listing in Russian-Norwegian directory and is included in Picture Collection (ref. nr. a22-26) on Photo Pages
Fujichrome Sensia II 100 film, Canon EOS-3, EF 28-80 1:3.5-5.6 IV USM lens at 45mm, Hoya FL-DAY filter, f/11 (2.5min) 4min reciprocity failure corrected, >DOF, spot metering: scene -1.5 to +1.5; tripod. Taken in February 2000. Scanned on Nikon LS-2000 scanner.
Copyright 2000 Vadim Makarov: information on how you can use this image
---
Vadim Makarov