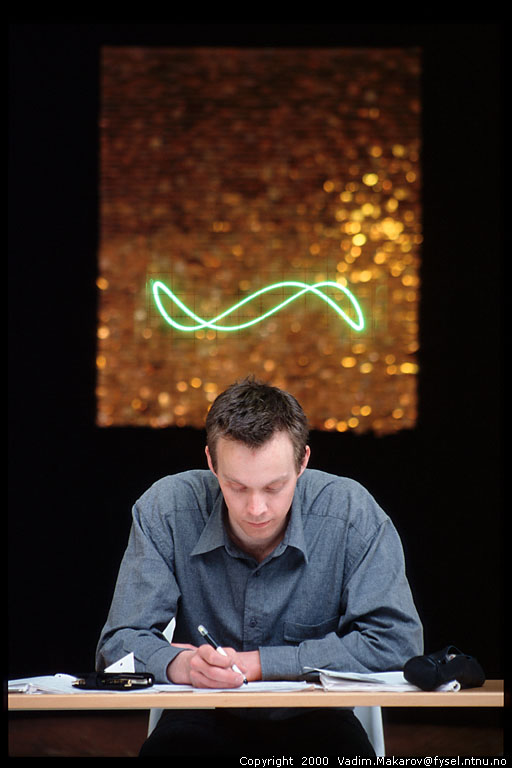 Available as a 1000x1500 JPEG

"Sacred"
1st place in theme "Hellig." Fotomaraton in Studentenes Kameraklubb (NTNU), spring 2000.
Model: Mats Ola Stattin
This picture is a part of Competition Winners gallery and is listed in Stock Database (ref. nr. a27-20)
Double exposure: oscilloscope trace superimposed. Fujichrome Sensia II 100 film, Canon EOS 3, EF 75-300 1:4-5.6 II lens, R3 filter, tripod. Taken on March 19, 2000. Scanned on Nikon LS30 scanner.
Model released. Copyright 2000 Vadim Makarov: information on how you can use this image.
---
Vadim Makarov