I don't understand, what do you expect to find by entering wedding pictures into a search engine?

You gotta be more precise in your search. Use specific keywords, e.g. wedding photo tips, or wedding photography Los Angeles, or Carolyn Zafra wedding (if you're sure Carolyn Zafra really published her wedding pics on the Web a good time ago, to allow search engines index her pages). Of course, if you just want to view random samples, your original request is OK (still, I'd stick professional somewhere in it).
Good luck.
This note is here because "wedding pictures" used to be the top keyword on my Web site, even though the site has nothing to do with weddings.
---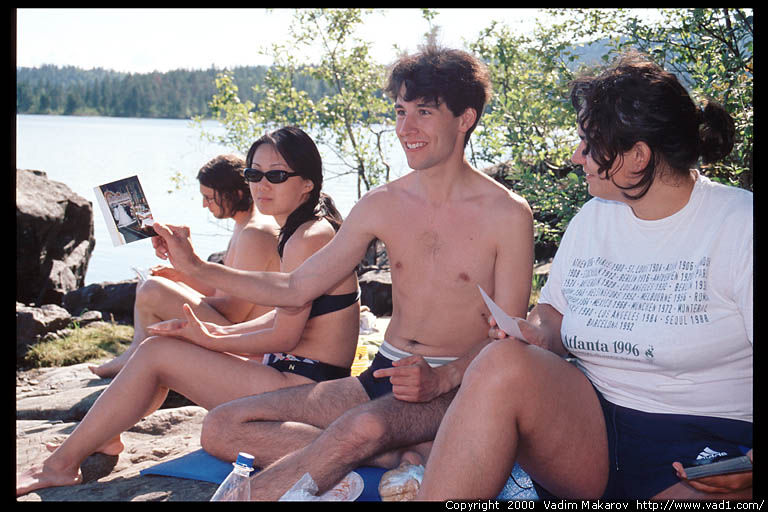 Available as a 1000x1500 JPEG

Viewing Katya's wedding pictures
Left to right: Anton Eskov, his wife Lena, Artem Vakhitov, Tatiana Groenlien
Katya = Ekaterina Prasolova-Foerland (not in the picture)
This picture illustrates Russian Society of Trondheim "Skazka" - past events, 2000 page and is included in Picture Collection (ref. nr. a67-23) on Photo Pages
Fujichrome Sensia II 100 film, Canon EOS 3, EF 28-80 1:3.5-5.6 IV USM lens, UV(0) filter, 220EX flash -2/3, handheld. Taken on July 30, 2000. Scanned on Nikon LS30 scanner.
Copyright 2000 Vadim Makarov: information on how you can use this image
---
Vadim Makarov