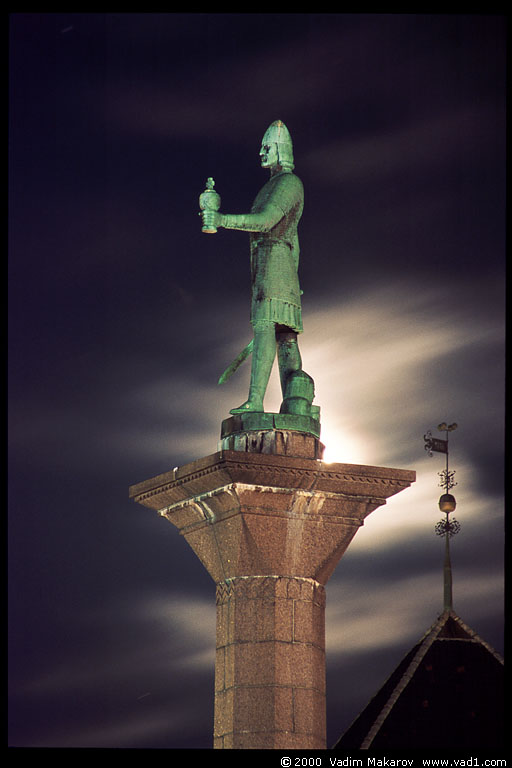 Available as a 1000x1500 JPEG

Statue to Olav Tryggvason. Trondheim, Norway
Roof of Vaar Frue Kirke on background.
This picture from Lights of Trondheim gallery is also included in Picture Collection (ref. nr. a89-7) on Photo Pages
Fujichrome Sensia II 100 film, Canon EOS-3, EF 75-300 1:4-5.6 II lens at 300mm, skylight 1B filter, f/8 30sec, spot metering: stone column 0; tripod. Taken in October 2000. Scanned on Nikon LS-2000 scanner.
How you can use this image. ©2000 Vadim Makarov
---
Vadim Makarov