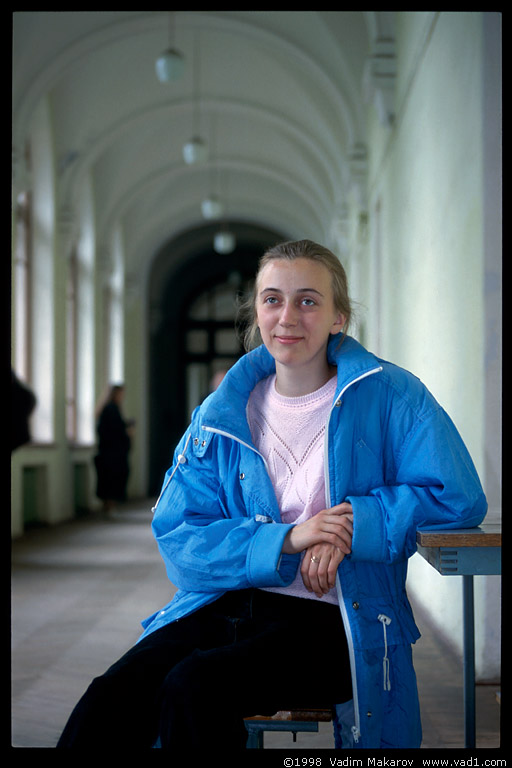 Available as a 1000x1500 JPEG or a 2600x3900 JPEG (1.4 MiB)

Elena Anisimova
This picture is included in Picture Collection (ref. nr. n18-24) on Photo Pages.
Taken in the June–July 1998 at the St. Petersburg State Technical (now Polytechnical) University.
Fujichrome Sensia II 100 film, Canon EOS-500N. Scanned on Nikon LS-2000 scanner.
How you can use this image. ©1998 Vadim Makarov
---
Vadim Makarov