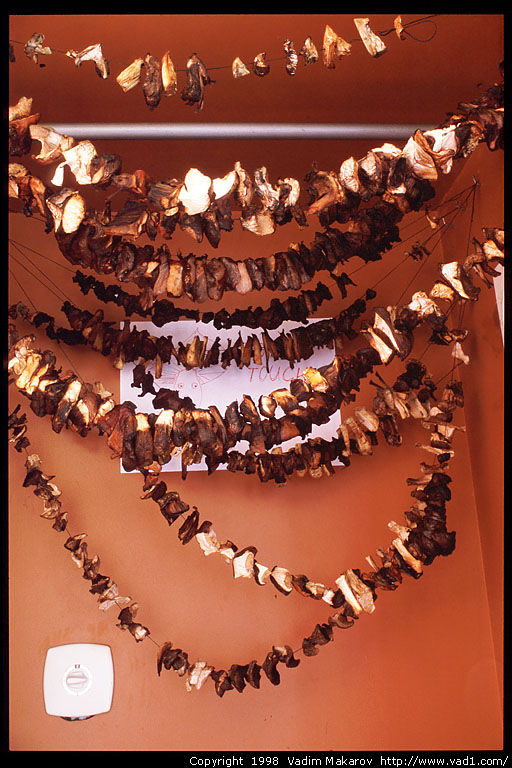 Available as a 1000x1500 JPEG

Mushrooms in my drying box in Moholt student village. Trondheim, Norway
Unfortunately, the local mushrooms, while being aplenty, turned out to be not as tasteful as the same species from St. Petersburg area. Two years later, some of the mushrooms you see on this picture are still stored somewhere, unused.
Fujichrome Sensia II 100 film, Canon EOS 500N, EF 28-80 1:3.5-5.6 IV USM lens at 35mm, f/19 10sec, >=A-DEP, partial metering: scene -0.5 to +0.5; tripod. Taken in August 1998. Scanned on Nikon LS30 scanner.
This picture illustrates Russian Society of Trondheim "Skazka" - News 2000 page and is included in Picture Collection (ref. nr. n28-20) on Photo Pages
Copyright 1998 Vadim Makarov: information on how you can use this image
---
Vadim Makarov