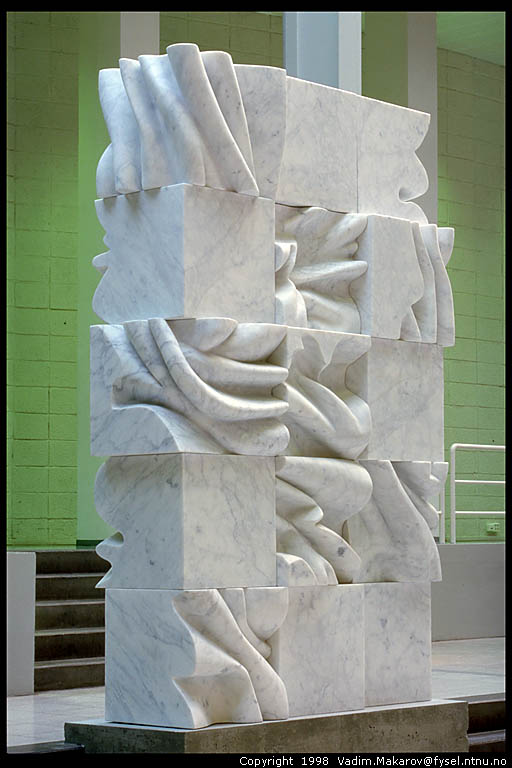 Available as a 1000x1500 JPEG

15 Cubes. Elektro building, NTNU, Trondheim, Norway
Sculptor: Marton Varo. In 1998, he was commissioned by a group of 21 alumni graduated in 1962 to make this sculpture for the Faculty of Electrical Engineering and Telecommunications.
This picture illustrates Auditorium EL2, EL1 and EL4 pages, and is included in Picture Collection (ref. nr. n39-35) on Photo Pages
Taken in December 1998.
Fujichrome Sensia II 100 film, Canon EOS 500N, EF 75-300 1:4-5.6 II lens at 80mm, skylight 1B filter, f/13 1.5sec, >A-DEP excluding very background, partial metering: sculpture -1 to +1.5, tripod. The background turned out green due to fluorescent lighting. Scanned to Kodak Master Photo CD.
How you can use this image. ©1998 Vadim Makarov
---
Vadim Makarov