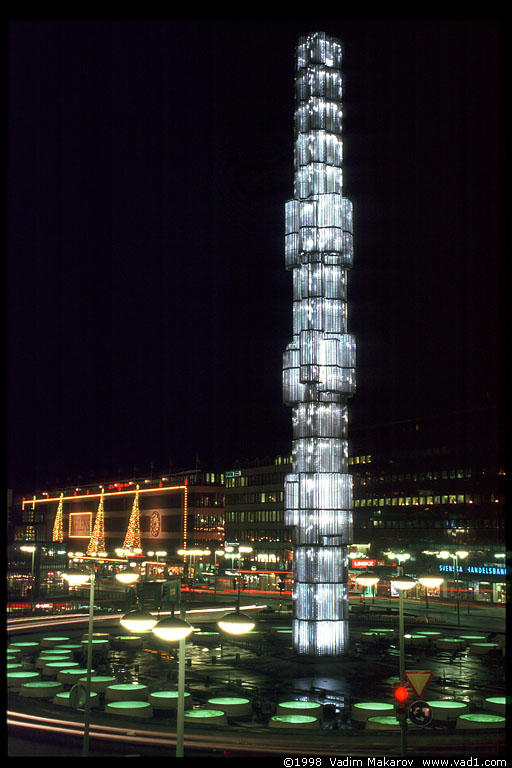 Available as a 1000x1500 JPEG

Glass column on Sergels Torg. Stockholm
The glass tower is 37 meters high.
This picture is included in Picture Collection (ref. nr. n40-2) on Photo Pages
Taken in December 1998.
Fujichrome Sensia II 100 film, Canon EOS-500N, EF 28-80 1:3.5-5.6 IV USM lens at 50mm, polarizer (minimizes reflections and lengthens shutter speed to get longer light streaks), f/16 10sec, partial metering: bright part of the column filling half of the metering circle +1; tripod. Scanned on Nikon LS-2000 scanner.
How you can use this image. ©1998 Vadim Makarov
---
Vadim Makarov