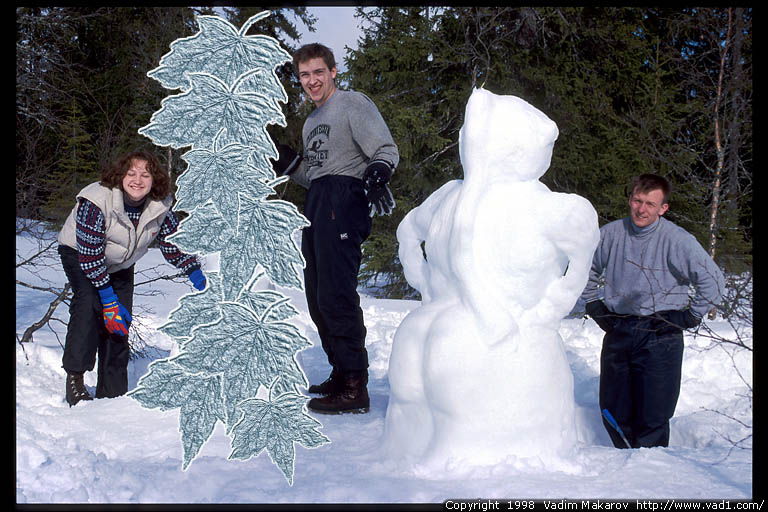 Available as a 1000x1500 JPEG

"Snow sculpture" almost finished. Vadim Makarov's birthday (1999)
The funniest part of the picture had to be covered with leaves
on request of, left to right: Elena Ladanova, Artem Pilipenko, Vitali Milekhine.
This picture is included in Picture Collection (ref. nr. n63-10) on Photo Pages
Fujichrome Sensia II 100 film, Canon EOS-500N, EF 28-80 1:3.5-5.6 IV USM lens, skylight 1B filter, around sunny 16, partial metering: snow up to +2.5; handheld. Taken on March 27, 1999. Scanned on Nikon LS-2000 scanner.
Copyright 1999 Vadim Makarov: information on how you can use this image
---
Vadim Makarov