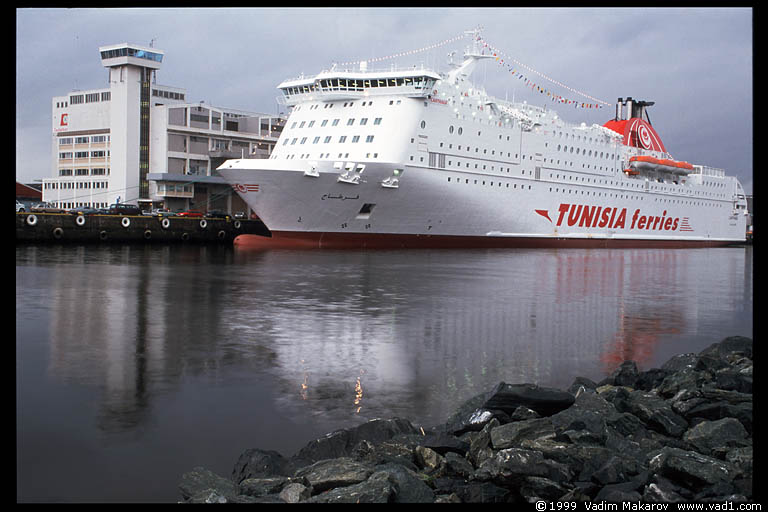 Available as a 1000x1500 JPEG

Cruise ship in the port of Trondheim, Norway
In the summer, large ferries visit the city almost every day, bringing flocks of tourists.
This picture from Lights of Trondheim gallery illustrates Information for Russian tourists page and is included in Picture Collection (ref. nr. n89-16) on Photo Pages
Fujichrome Sensia II 100 film, Canon EOS-500N, EF 28-80 1:3.5-5.6 IV USM lens at 50mm, R3 filter + polarizer (darkens water), f/16 1sec, A-DEP, partial metering: sky +1 to +1.5, front of the bow superstructure +2, foreground stones -1.5(average); tripod. Taken in June 1999. Scanned on Nikon LS-2000 scanner.
How you can use this image. ©1999 Vadim Makarov
---
Vadim Makarov