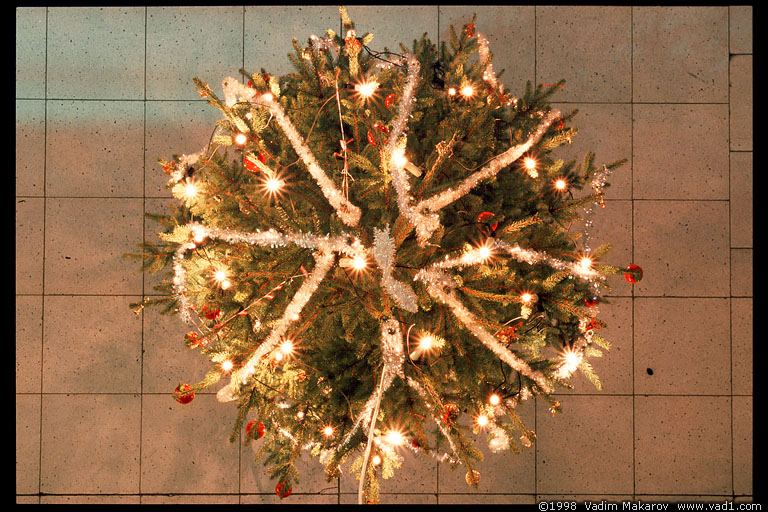 Available as a 1000x1500 JPEG

Christmas tree. Trondheim, Norway
This Christmas tree stood in the winter garden of Electro building at NTNU, and was photographed from directly above.
This picture is included in Picture Collection (ref. nr. n9-20) on Photo Pages
Taken in January 1998.
Fujichrome Sensia II 100 film, Canon EOS-500N, EF 75-300 1:4-5.6 II lens at 80mm, skylight 1B filter, f/16 (40sec) 1min reciprocity failure corrected, >A-DEP, partial metering: dark green -1 to -0.5, floor 0 to +0.5; built-in flash discharged twice during exposure (distance about 4m), tripod. Scanned on Nikon LS-2000 scanner.
How you can use this image. ©1998 Vadim Makarov
---
Vadim Makarov