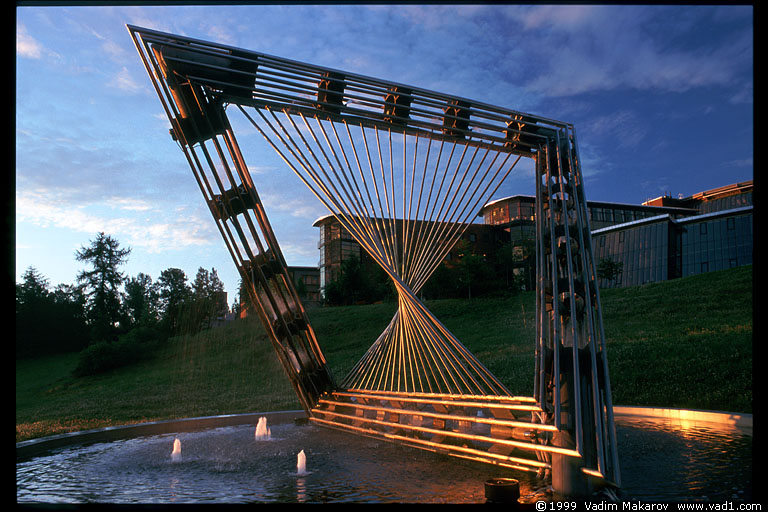 Available as a 1000x1500 JPEG

"Endring" ("Changing") - laser fountain at Statoil R&D in Rotvoll. Trondheim
The whole thing slowly rotates, and is lit by red lasers at night with multiple beams going along inside the thicker parts of the structure (can you imagine? :)
Another image:
This picture illustrates Periodicals listing in Russian-Norwegian directory and is included in Picture Collection (ref. nr. n97-37) on Photo Pages
Taken on early morning of July 18, 1999.
Fujichrome Sensia II 100 film, Canon EOS-500N, EF 28mm 1:1.8 USM lens, polarizer (darkens sky), f/5.6 1/15, >A-DEP, partial metering: sky up to +1.5, lit grass -2(average); tripod. Scanned on Nikon LS-2000 scanner.
How you can use this image. ©1999 Vadim Makarov
---
Vadim Makarov