gallery by Vadim Makarov for his Photo Pages
---
Trip to Lofoten, September 2001
| | |
| --- | --- |
| | another version... |
On this trip, some of us experienced ocean fishing for the first time.

When the captain uses a sonar to positions the boat just above a school of fish, it's not exactly difficult to take up as many fishes as you have hooks on your gear. A bit of luck, and we all had a pretty similar menu for the next week.

After you have fish, you only need salt to grill it. Even if you have no salt and no fish,
you can still collect oysters right at the shore and roast them.
I was wearing my winter hat photographing these three brave men:


On the top of a nearby hill:


a couple more versions...

Meanwhile, Johan Brus snapped...
me, taking the group picture.
Trip to Lofoten, September 2000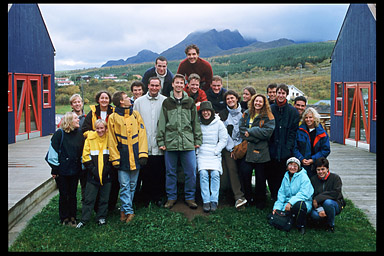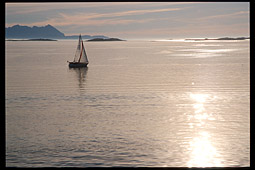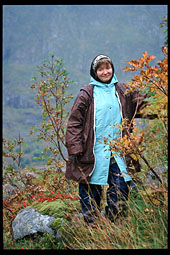 ---
Vadim Makarov
Add a comment
Related Links
Add a link