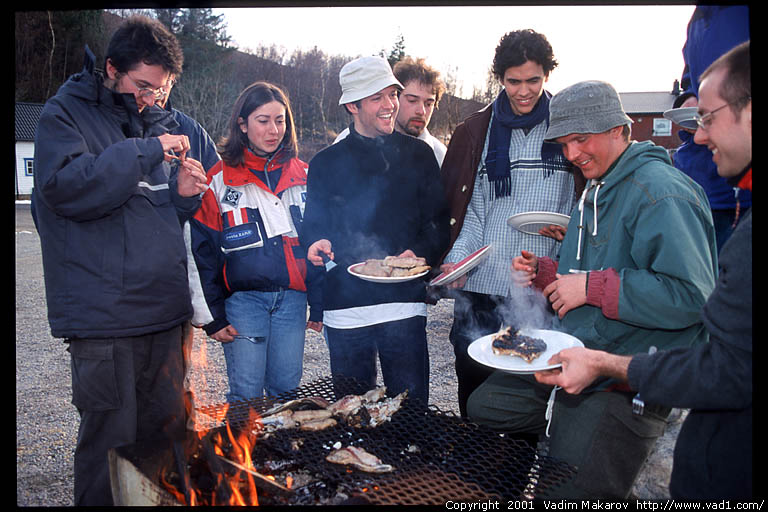 Available as a 1000x1500 JPEG

Grilling fish. ESN trip to Flatanger, April 21-22, 2001
Left to right: Michael Becidan (France), Laura (Italy), Manuel Houlle (France), Andrea Grazioli (Italy), Jean-Noel Liabeuf (France), Jussi Nikula (Finland), Cristian Feliu Gurri (Spain).
This picture from Around Norway with ESN gallery also illustrates Sky as a part of photograph guide and is included in Picture Collection (ref. nr. a133-5) on Photo Pages
Fujichrome Sensia II 100 film, Canon EOS-3, 220EX flash (with some compensation), handheld. Taken on April 21, 2001. Scanned on Nikon LS-2000 scanner.
Copyright 2001 Vadim Makarov: information on how you can use this image
---
Vadim Makarov