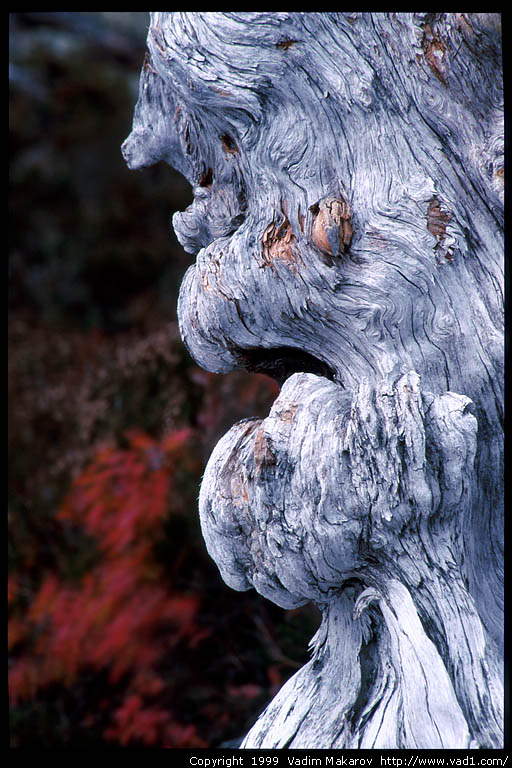 Available as a 1000x1500 JPEG

Dead tree
This was the only half-decent nature picture I managed to take on the Nature photo workshop with Lars Dybvik.
This picture illustrates My Experience with Photo Services page, Wood, log houses listing in Russian-Norwegian directory, Additions to Film Library in September 2001 page and is included in Picture Collection (ref. nr. a11-29) on Photo Pages
Fujichrome Sensia II 100 film, Canon EOS-500N, EF 75-300 1:4-5.6 II lens at 210mm, R3 filter, f/19 4sec, focused in A-DEP mode to cover the "face" most evenly (not enough DOF for the entire "face"), partial metering: wood 0 to +1; tripod. Taken on October 23, 1999. Scanned on Nikon LS-2000 scanner.
Copyright 1999 Vadim Makarov: information on how you can use this image
---
Vadim Makarov