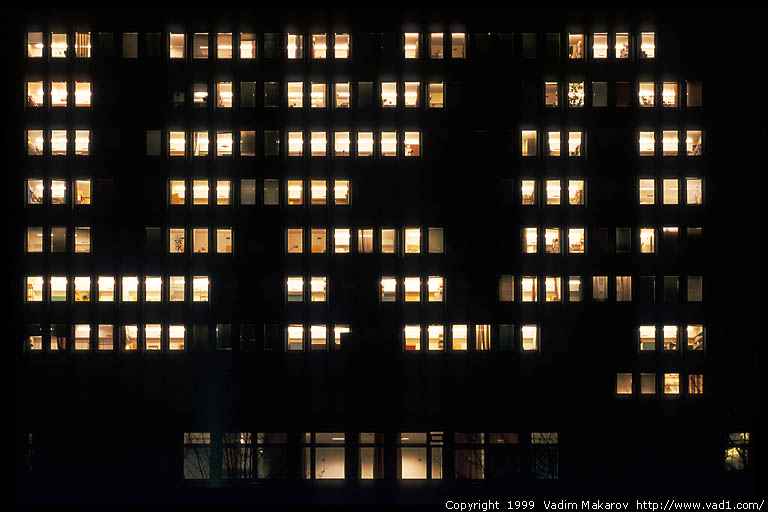 Available as a 1000x1500 JPEG

UKA-1999. This is how the central building of NTNU looked like. Trondheim, Norway
'UKA', 'The Week', is a biennial student festival in Trondheim, held since 1917.
This picture from Lights of Trondheim gallery is also included in Picture Collection (ref. nr. a14-30) on Photo Pages
Fujichrome Sensia II 100 film, Canon EOS-500N, EF 75-300 1:4-5.6 II lens at 90mm, Hoya FL-DAY filter, f/11 4sec, >>A-DEP, partial metering: +1, half a weakly lit window around 0; tripod. Taken on November 4, 1999. Scanned on Nikon LS-2000 scanner.
Copyright 1999 Vadim Makarov: information on how you can use this image
---
Vadim Makarov