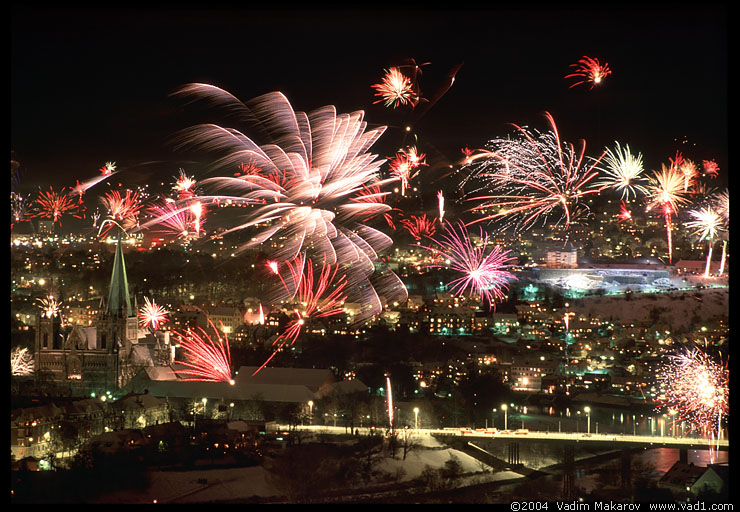 Available as a 1000x1500 JPEG or a 3000x4500 JPEG (3.6MB)

New Year 2004 fireworks in Trondheim, Norway
On the image, you see Nidaros Cathedral, Nidelva river with Elgeseter bridge, and Kristiansten fort.
See also
another picture taken some minutes later.
This picture from Lights of Trondheim gallery is included in Picture Collection (ref. nr. a230-5) on Photo Pages
Taken around midnight December 31, 2003—January 1, 2004.
Photographed from the point appropriately known as Utsikten.
Fujichrome Velvia (ISO 50) film, Canon EOS-3, EF 75-300 1:4-5.6 II lens, tripod. Scanned on Minolta Dimage Scan Dual IV scanner.
How you can use this image. ©2004 Vadim Makarov
---
Vadim Makarov