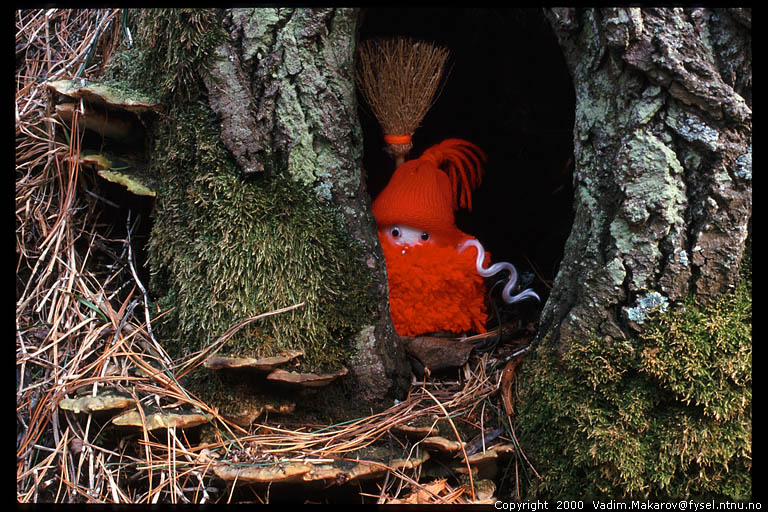 Available as a 1000x1500 JPEG

"Fairytale"
3rd place in theme "Eventyr." Fotomaraton in Studentenes Kameraklubb (NTNU), spring 2000.
It was me who wrote this theme on a piece of paper and it was my hand that pulled it from a box with themes proposed by the participants, still I think it was a fair competition... Do you? ;-)
This picture is a part of Competition Winners gallery, illustrates News 2000 and Kindergarten pages of Skazka, Russian Society of Trondheim and is included in Picture Collection (ref. nr. a27-17) on Photo Pages
Fujichrome Sensia II 100 film, Canon EOS 3, EF 50mm 1:1.4 USM lens, R3 filter, tripod. Taken on March 19, 2000. Scanned on Nikon LS30 scanner.
Copyright 2000 Vadim Makarov: information on how you can use this image
---
Vadim Makarov