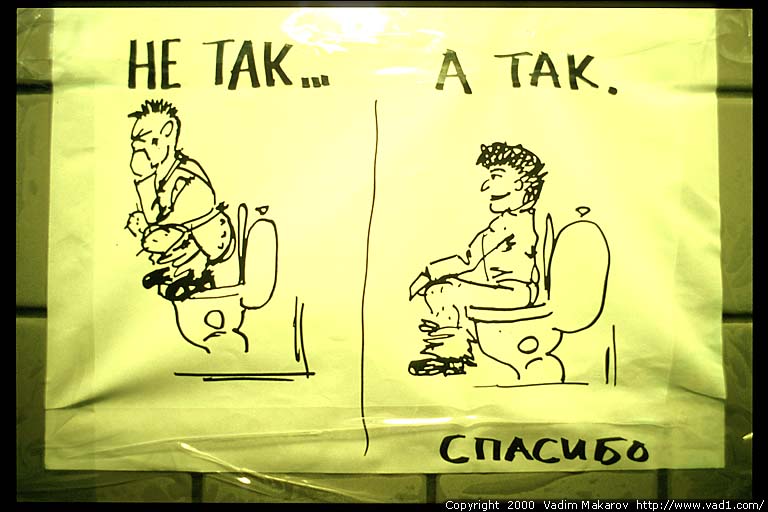 Available as a 1000x1500 JPEG

WC at Finnish customs (Vaalimaa, Russian border).
Russian text reads: Not this way... but this way. Thank you
To be honest, you could find similar drawings hanged by cleaning personnel in any loo frequented by fresh immigrants from non-Western countries. There was an almost identical drawing in men's restroom at the Center for Adult Education in Trondheim, Norway, which was neither close to Russia nor had too many Russian students.
This picture illustrates Travel St. Petersburg - Trondheim page, Best Spam page and is included in Picture Collection (ref. nr. a50-32) on Photo Pages
Taken on April 20, 2000. I checked it again in the end of 2002: the sign was removed.
Fujichrome Sensia II 100 film, Canon EOS 3, EF 28mm 1:1.8 USM lens, UV(0) filter, f/1.8 >(1/20), handheld. Scanned on Nikon LS30 scanner.
Copyright 2000 Vadim Makarov: information on how you can use this image
---
Vadim Makarov