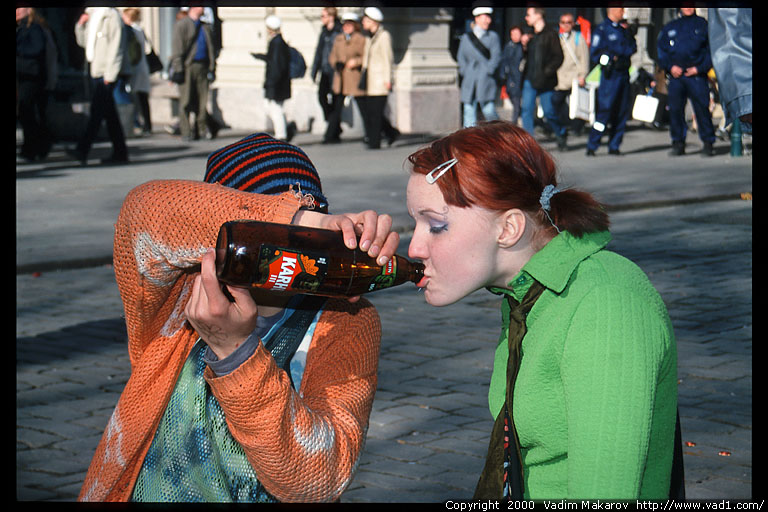 Available as a 1000x1500 JPEG

May 1 in Helsinki - Student's Day
This picture illustrates Travel St. Petersburg - Trondheim page, Postage-based email page, Best Spam page and is included in Picture Collection (ref. nr. a56-2) on Photo Pages
Taken on May 1, 2000. This is a candid photo, not posed.
Fujichrome Sensia II 100 film, Canon EOS 3, EF 28-80 1:3.5-5.6 IV USM lens, UV(0) filter, f/11 1/200, sunny 16, 220EX flash -2/3, handheld. Scanned on Nikon LS30 scanner.
Note: I had no idea how to contact the person in photo to ask for publishing permission.
Copyright 2000 Vadim Makarov: information on how you can use this image
---
Vadim Makarov