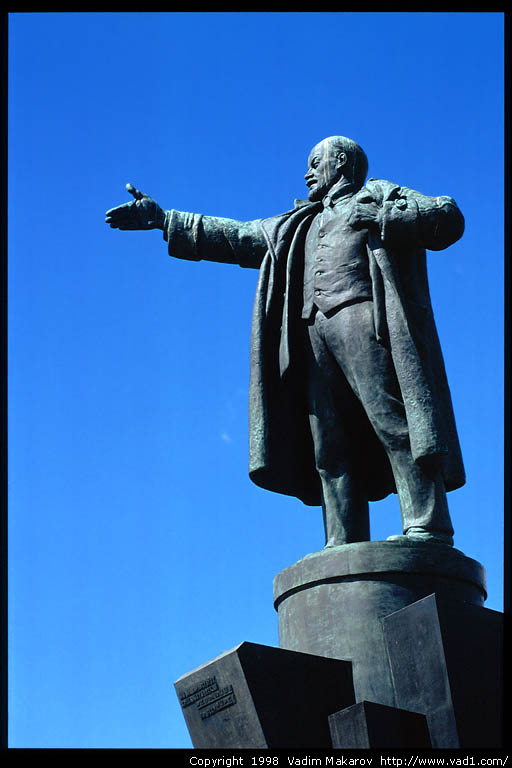 Available as a 1000x1500 JPEG

Monument to Vladimir Lenin in front of Finlandsky railway terminal (Finnish railway terminal) in St. Petersburg.
The inscription reads: Viva Socialist Revolution in The Whole World!
This picture illustrates Internationale collection, DVD buying experience page, Skazka, Russian Society of Trondheim - Club Rules page, Sky as a part of photograph guide and is included in Picture Collection (ref. nr. n22-27) on Photo Pages
See also
another image of this monument.
Taken on July 26, 1998 at 15:00.
Fujichrome Sensia II 100 film, Canon EOS 500N, EF 75-300 1:4-5.6 II lens at 90mm, f/11 1/125, sunny 16+0.5, partial metering: lit monument +0.5; tripod. Scanned on Nikon LS30 scanner. Sky darkened digitally.
How you can use this image. ©1998 Vadim Makarov
---
Vadim Makarov