Sky as a part of photograph
by Vadim Makarov for his Photo Pages
Article also available in Russian
---
Where are my blue skies? They are all washed out. — photographer's complain

A general advice in this situation is that you should watch the light. Look carefully: light changes. Lighting of the sky relative to other objects depends on the time of day, direction of shooting, weather, clouds configuration and other atmospheric conditions. It can be very different. Here are a couple examples: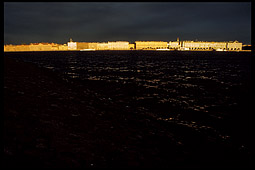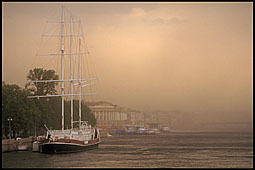 Have you seen overcast skies like these? The shots are genuine, not a result of Photoshop manipulation.
Soft light with low contrast between ground and sky often occurs in twilight, especially if your turn your back to the sun. Sun is below the horizon in twilight. This kind of shooting requires a bit of planning, patience and a tripod, because exposure times would be few seconds and longer. Examples: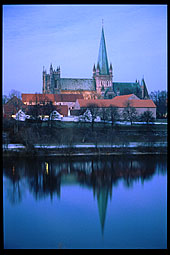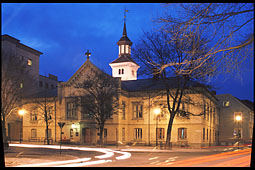 If the sky is not the best lit, several tricks are available:

Your choice of film, exposure technique and, if you print in a lab, the printing process/operator affects a lot. No magic combination of these factors, however, would substitute photographer's skill and discipline to find, recognize the image, wait for light and take a good photograph.

May the Light be with you.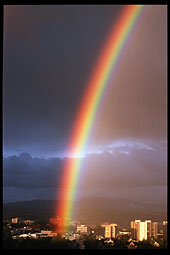 ---
Vadim Makarov
Add a comment
Related Links
Light - understanding quality of light is an essential skill in photography, including sky photography
Star Trails - the ultimate way to make sky look interesting
Add a link