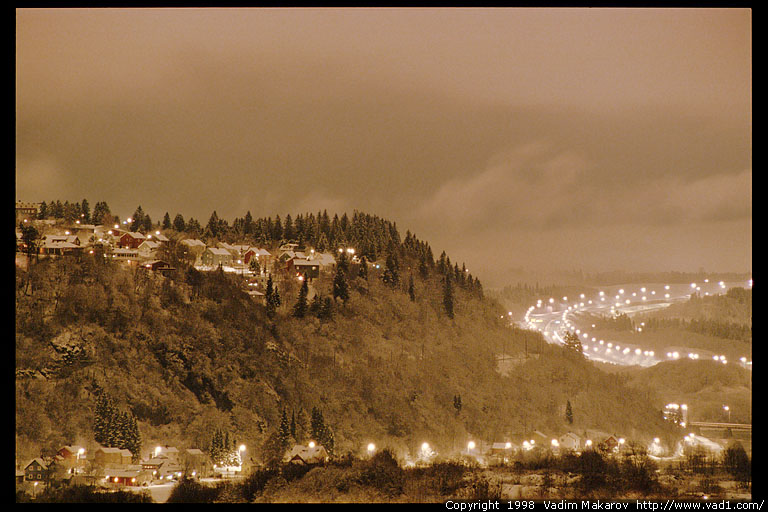 Available as a 1000x1500 JPEG

Snowy night in Trondheim, Norway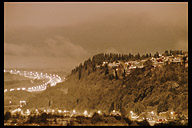 I flipped this picture horizontally. The original unflipped photo of Byaasen taken from the roof of Elektro building (in Heimdal direction) is shown to the right.
This picture from Lights of Trondheim gallery is also included in Picture Collection (ref. nr. n37-15) on Photo Pages
Fujichrome Sensia II 100 film, Canon EOS 500N, EF 75-300 1:4-5.6 II lens at 230mm, f/8 15sec, partial metering: sky around 0; tripod. Taken in November 1998. Scanned on Nikon LS30 scanner.
Copyright 1998 Vadim Makarov: information on how you can use this image

---
Vadim Makarov