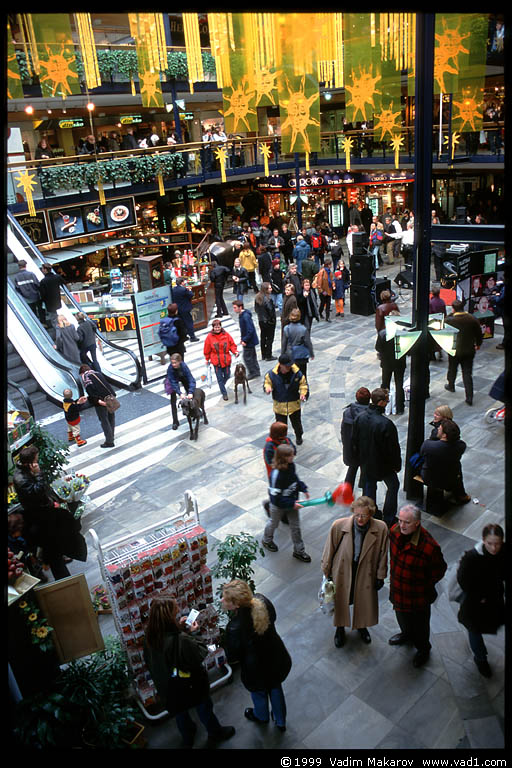 Available as a 1000x1500 JPEG

Trondheim Torg (summer 1999)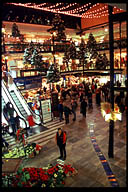 One and half year before, the same scene looked a bit prettier (image at right).
This picture from Lights of Trondheim gallery is also included in Picture Collection (ref. nr. n58-33) on Photo Pages
Taken on March 20, 1999. Fujichrome Sensia II 100 film, Canon EOS-500N, EF 28-80 1:3.5-5.6 IV USM lens at 28mm, UV(0) filter, f/4 1/20, >A-DEP, partial metering: gray floor +1.5 to +2, yellow +1.5(average); bracketed handheld. Scanned on Nikon LS-2000 scanner.
This image was licensed several times in 2002 for advertising of Trondheim Torg (newspaper ad, city map, phone directory).
How you can use this image. ©1999 Vadim Makarov

---
Vadim Makarov