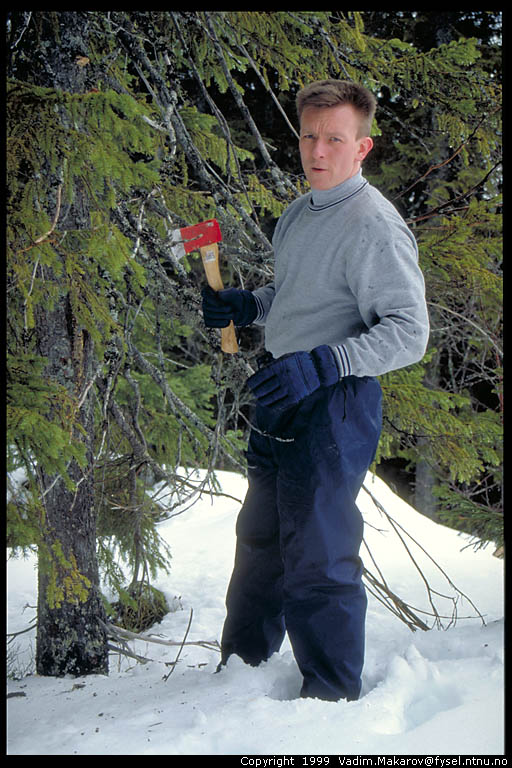 Available as a 1000x1500 JPEG

Vitali Milekhine on Vadim Makarov's birthday (1999)
We didn't let him chop branches off this tree.
This picture illustrates Dirty Scanner Optics page and is included in Picture Collection (ref. nr. n61-26) on Photo Pages
Fujichrome Sensia II 100 film, Canon EOS 500N, EF 28-80 1:3.5-5.6 IV USM lens, skylight 1B filter, around (f/8 1/180), handheld. Taken on Mar 27, 1999. Scanned to Kodak Master Photo CD.
Copyright 1999 Vadim Makarov: information on how you can use this image
---
Vadim Makarov