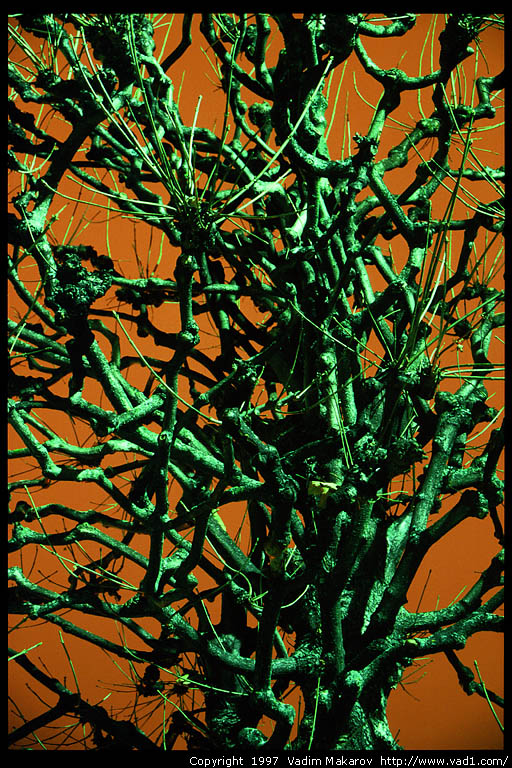 Available as a 1000x1500 JPEG

Poplar at night
This is not a FoundView picture: you see the tree gray and not green, which is nevertheless how the film records objects lit by mercury street lights. Oh yes, why it looks like a cactus... people of Trondheim, Norway like their trees very much and tip them meticulously every year.
This picture from Lights of Trondheim gallery illustrates DVD buying experience page and is included in Picture Collection (ref. nr. n8-31) on Photo Pages
Fujichrome Sensia II 100 film, Canon EOS 500N, EF 28-80 1:3.5-5.6 IV USM lens at 80mm, f/11 (1min 10sec) 2min reciprocity failure corrected, partial metering: sky 0; tripod. Taken in December 1997. Scanned on Nikon LS30 scanner.
Copyright 1997 Vadim Makarov: information on how you can use this image
---
Vadim Makarov