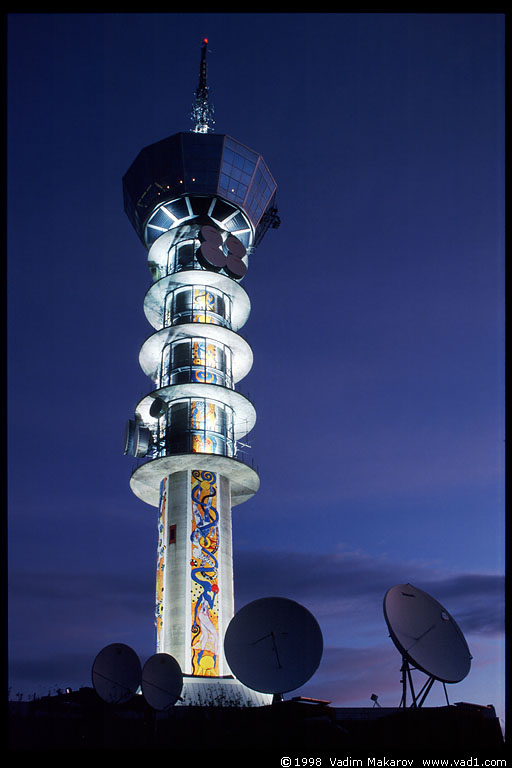 Available as a 1000x1500 JPEG

Tyholt-tårnet (Tyholt TV tower). Trondheim, Norway
124 meters high tower with observation desk and the only rotating restaurant in Norway.
This picture from Lights of Trondheim gallery is also included in Picture Collection (ref. nr. n8-8) on Photo Pages
Fujichrome Sensia II 100 film, Canon EOS-500N, EF 28-80 1:3.5-5.6 IV USM lens at 30mm, f/8 1.5sec, partial metering: tower just below the lower disc -0.5, sky -1.5 to -1; tripod. Taken in January 1998. Scanned on Nikon LS-2000 scanner.
How you can use this image. ©1998 Vadim Makarov
---
Vadim Makarov