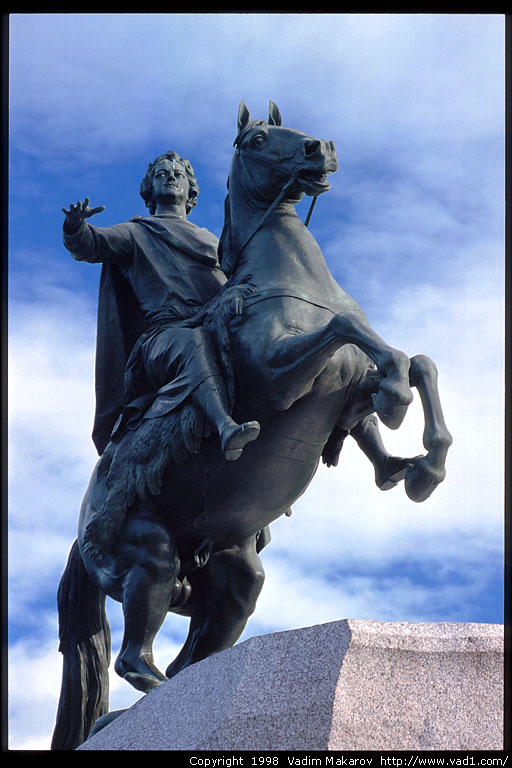 Available as a 1000x1500 JPEG

Monument to Peter The Great (The Bronze Horseman). St. Petersburg
Built in 1768-1782; sculptor E. Falconet
I also have a version of this image where no separate Photoshop adjustments of different areas were used, i.e. it was only adjusted as a whole (shown to the right).
This picture illustrates About Skazka, Russian Society of Trondheim page, Sky as a part of photograph guide and is included in Picture Collection (ref. nr. n20-1) on Photo Pages
Fujichrome Sensia II 100 film, Canon EOS-500N, EF 75-300 1:4-5.6 II lens at 115mm, polarizer (darkened sky and re-distributed reflections more evenly), f/6.7 1/30, partial metering: dark places on the monument -2; tripod. Taken in July 1998. Scanned on Nikon LS30 scanner. The statue, sky and base stone adjusted separately in Photoshop to fix the scene tonal range that was just too large.
Copyright 1998 Vadim Makarov: information on how you can use this image

---
Vadim Makarov