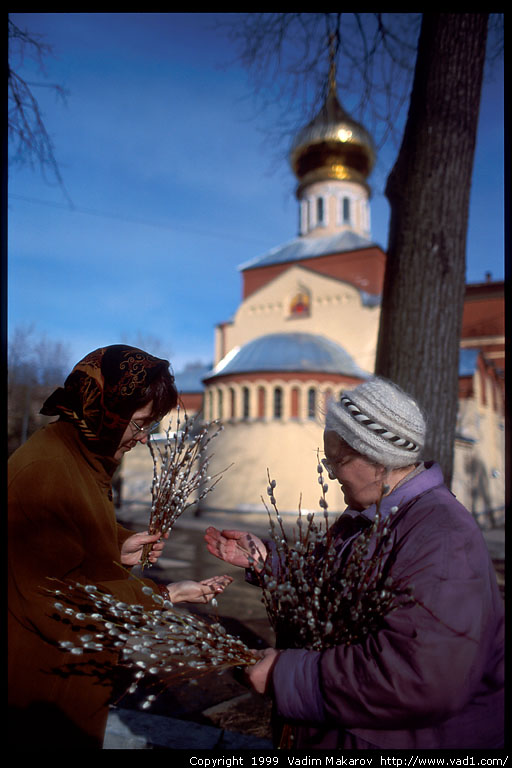 Available as a 1000x1500 JPEG

Palm Sunday. Church at the St. Petersburg State Polytechnical University
Palm doesn't grow in most of Russia. We use white willow instead.
This church, originally built as a part of the university campus, was closed during Soviet times. The golden dome was destroyed and building used for other purposes. Most recently, it served as a hangar for S-125 SAM missile launcher used for military training. Around 1995, the church was restored.
This picture illustrates Links That Changed Me page, SPbSTU reference page and is included in Picture Collection (ref. nr. n67-3) on Photo Pages
Right: Nina M. Petrova
Fujichrome Sensia II 100 film, Canon EOS-500N, EF 28mm 1:1.8 USM lens, polarizer (darkened sky a bit and allowed for large aperture at camera's fastest shutter speed) f/1.8 1/2000, sunny 16+2, focus on the face, handheld. Taken on April 3, 1999. Scanned on Nikon LS-2000 scanner.
Copyright 1999 Vadim Makarov: information on how you can use this image
---
Vadim Makarov